WHO ARE WE ?
Qui sommes-nous ?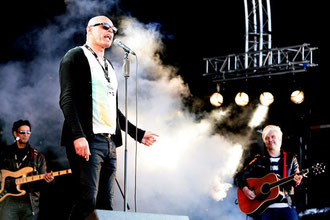 The legendary CHRISTIANS !!!
FMN ARTS IS...
FORGET-ME-NOT BOOKING : indie booking agency
&
FORGET-ME-NOT RECORDS : indie record label
&

FORGET-ME-NOT VIDEO : indie music video production

All three activities are managed by Association SB7 Productions, based in the South-West of France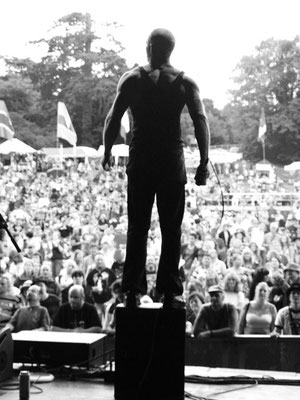 Paul Mc Guinness, from THE POPES (ex-POGUES)
At FMN BOOKING, we choose artists and projects from all around the world playing inspired, emotional, energetic music, ranging from celtic folk-rock through french-song and soul-pop to swamp-blues, garage-punk, indie-noise, etc...
We book gigs mostly in France, Switzerland and Belgium, but we also organize tours from time to time in USA, Australia, Japan, and various european countries (Italy, Denmark...)
We currently work for :

THE CHRISTIANS (Liverpool, UK) : legendary soul-pop :
Touring France and Europe with FMN

14 gigs booked in France by FMN so far
2017-2018 booking in progress
Biography, music, photos, videos, tour info : here
THE CURISTES (FR) : violinized tribute to The Cure :
Touring France and Europe with FMN

12 gigs booked in France by FMN so far
2017-2018 booking in progress
Biography, music, photos, videos, tour info : here

BUSKER & KEATON (FR) : traditional irish music :
Touring France and Europe with FMN

15 gigs booked in France by FMN so far
2016-2017 booking in progress
Biography, music, photos, videos, tour info : here

TILDON KRAUTZ (USA/FR) : oldtime/bluegrass/country & indie american folk :
Touring France and Europe with FMN

9 gigs booked in France by FMN so far
2017-2018 booking in progress
Biography, music, photos, videos, tour info : here
DE CALM (FR) : modern french pop chanson :
Touring France and Europe with FMN

40 gigs booked in France by FMN so far
2017-2018 booking in progress
Biography, music, photos, videos, tour info : here

AELITA CINE-LIVE (FR) : soviet electro-filmic experience :
Touring France and Europe with FMN

2017-2018 booking in progress
Biography, music, photos, videos, tour info : here

SVENSSON (FR) : french pop :
Touring France and the world with FMN since 2007
172 gigs booked in France and worldwide by FMN so far
2017-2018 booking in progress
Biography, music, photos, videos, tour info : coming soon

3 DAFT MONKEYS (UK) : celtic & gipsy folk / world music :
Touring Europe with FMN since 2011
13 gigs booked in France by FMN so far
2015-2016 booking in progress
We've also recently been booking gigs for amazing french, american, australian, british, french-swiss, italian-australian, french-american, and german-french artists, such as :

THE POPES (ex-Pogues, UK/Ireland) : big pub-rock / celtic-folk-blues :
57 gigs booked in France and Switzerland by FMN in 2010-2013

Biography, music, photos, videos, tour info : here

DE CALM (France) : french cine-chanson
40 gigs booked in France by FMN in 2010-2013

Biography, music, videos, photos, tour info : here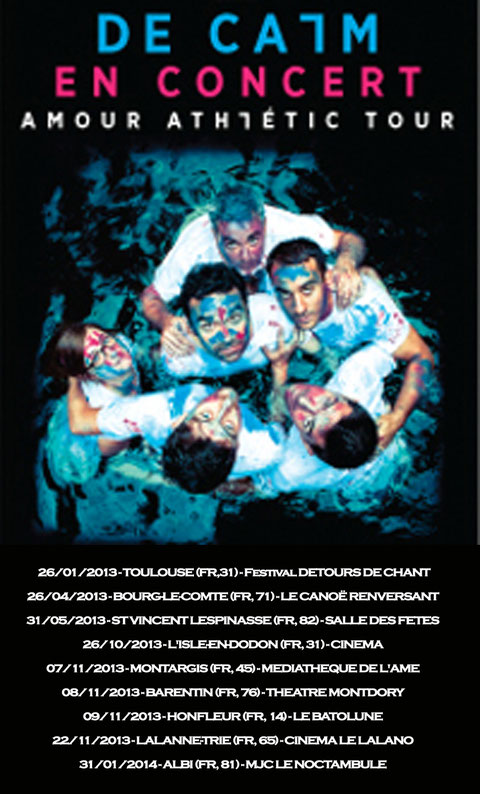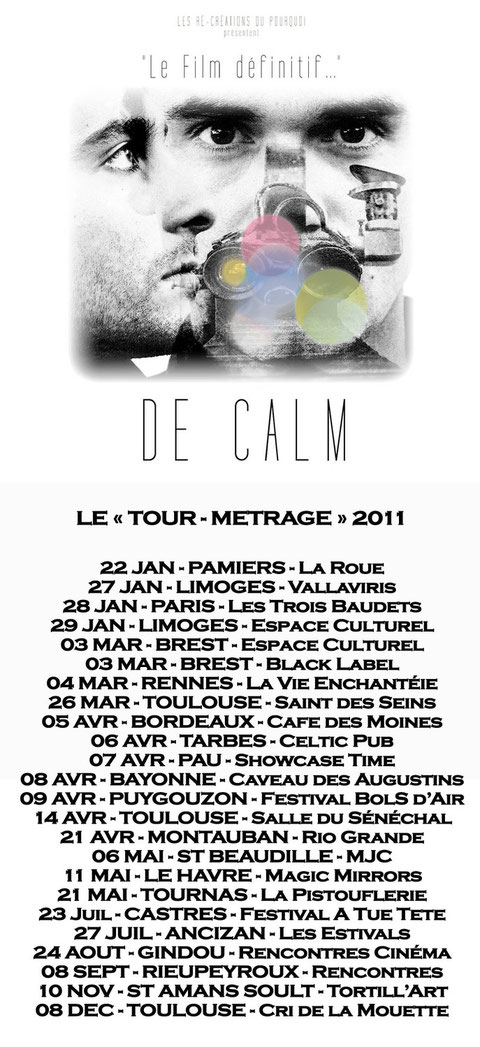 BUBBLIES (France) : french-pop / cool-punk
10 gigs booked in France and UK by FMN in 2012-2013
Biography, music, videos, photo, tour info : here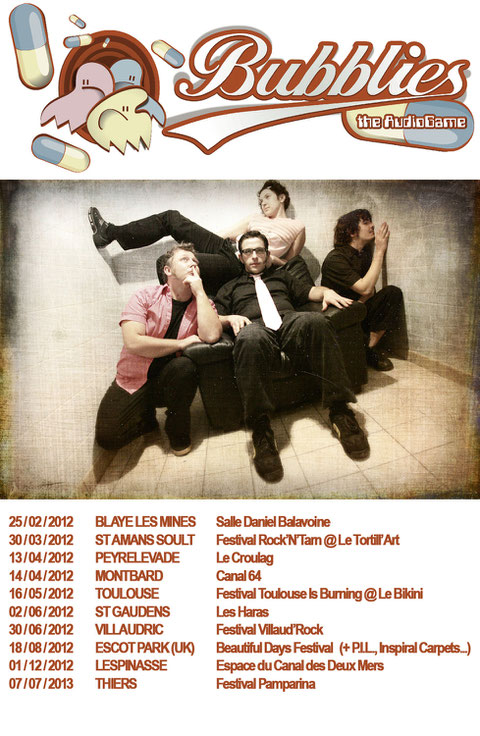 KILL DEVIL HILLS (Perth/Australia) :
6 gigs booked in France in 2010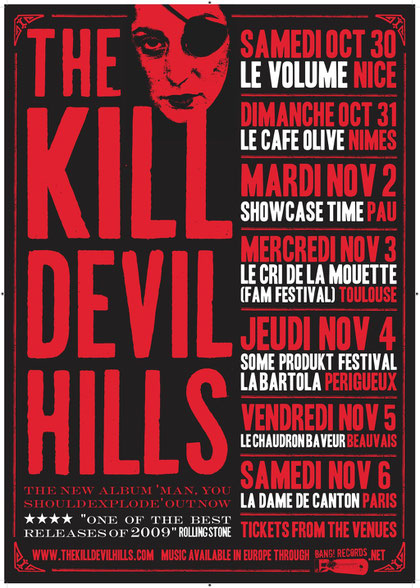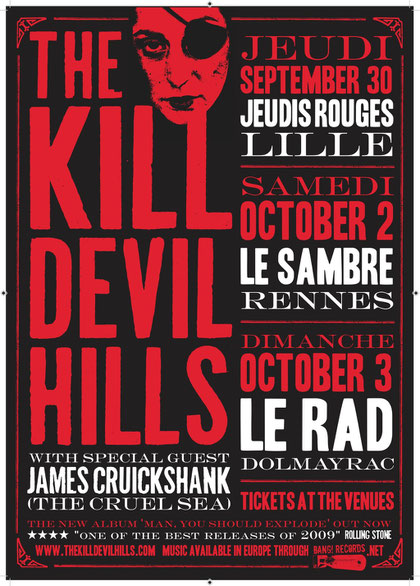 GIL ROSE ET LES HYDROPATHES (Geneva/Switzerland and Nîmes/France) :
5 gigs booked in France in 2010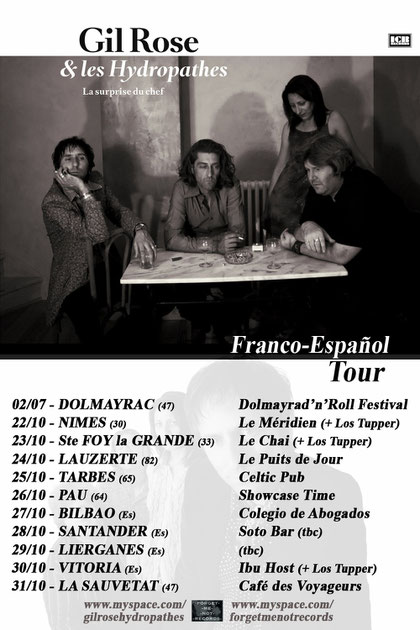 STEVE TALLIS (Perth/Australia and Paris/France) :
4 gigs booked in France in 2010-2011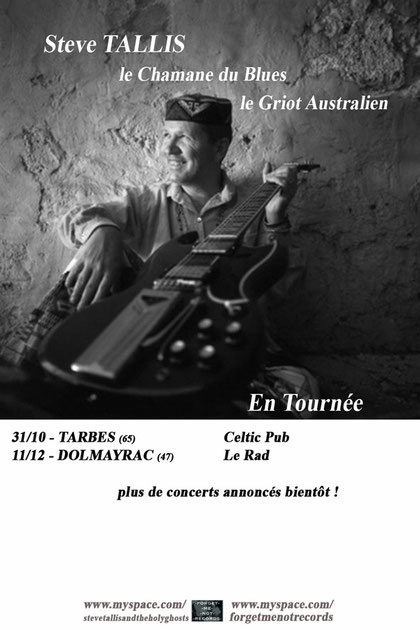 BEN HARPER & THE COMFIES (Nashville/USA) :
1 gig booked in France in 2010
TEX NAPALM & THE ASHTRAY HEARTS (Düsseldorf/Germany and Paris/France) :
1 gig booked in France in 2010
LONAH & WATINE @ SOUTH INDIES FESTIVAL (Paris/France) :
9 gigs booked in France in 2009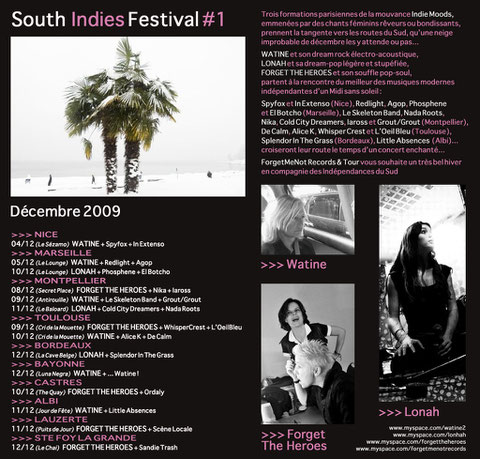 PETE ROSS (Milano/Italy and Melbourne/Australia) :
11 gigs booked in France in 2009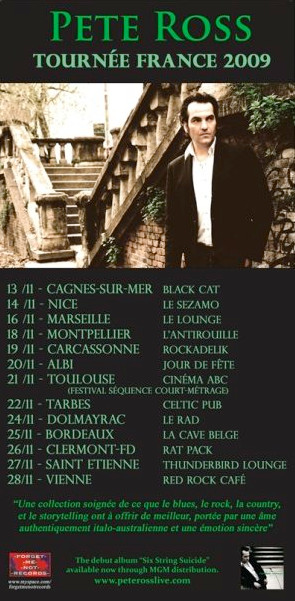 PENNY IKINGER (Melbourne/Australia) :
10 gigs booked in France in 2009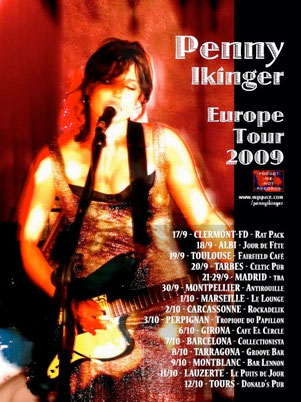 NECK (London&Dublin/UK&Ireland) :
1 gig booked in France in 2014
THE MOORINGS (Strasbourg/France) :
1 gig booked in France in 2014
BELLE ROSCOE (Melbourne/Australia) :
3 gigs booked in France in 2008
JO MEARES (Melbourne&Sydney/Australia) :
4 gigs booked in France in 2007
LIZ MARTIN & MICHAEL BRIDGES (Sydney/Australia) :
2 gigs booked in France in 2007
We also collaborate from time to time on booking/promoting shows for a few other artists we like, such as :
RODOLPHE TESTUT (Toulouse/France) : collaboration on 3 gigs in France in 2011
THEO HAKOLA and the WOBBLY ASHES (Spokane/USA and Paris/France) : collaboration on 4 gigs in 2010-2012