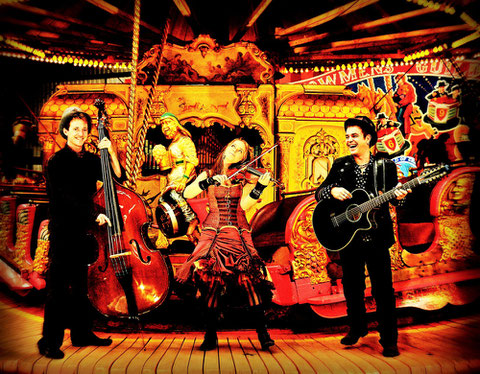 Three Daft Monkeys

From left to right / De gauche à droite
Lukas Drinkwater (bass)
Athene Roberts (violin/fiddle, vox)
Tim Ashton (guitar, vox)
Cornwall's most popular band, blending traditional celtic music with rhythms from all around the world, land onto the french shores !!!
Le groupe le plus populaire des Cornouailles anglaises, avec son mélange de musique celtique traditionnelle et rythmes du monde entier, déferle sur les côtes françaises !!!
And they chose Forget-Me-Not for their tours in France (and around) !!!
Et ils ont choisi Forget-Me-Not pour leurs tournées françaises (et des alentours) !!!
First gigs announced for 2015 !!!
Premiers concerts annoncés pour 2015 !!!
13/03/2015 - LE MANS (FR,72) - MLC Les Saulnières

14/03/2015 - HONFLEUR (FR,14) - Le Batolune

20/03/2015 - PLAISANCE DU TOUCH (FR,31) - Espace Monestier

21/03/2015 - SANTES (FR,59) - Agora
10/08/2015 - LORIENT (FR,56) - Festival Interceltique
 
Live videos and clips, biography (in french), pictures, and discography, below 
Ci-dessous des videos live et clips, la biographie (en français), des photos, et la discographie.
3 Daft Monkeys - Astral Eyes - Live - Cropredy Festival (UK)
3 Daft Monkeys - World On Its Head - Video-Clip - 2013
3 DAFT MONKEYS - BIO (Fr)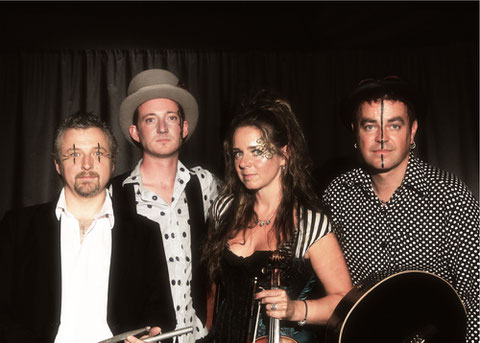 3 Daft Monkeys - 2014

Richie Mulryne, Lukas Drinkwater, Athene Roberts, Tim Ashton

Venus tout droit des Cornouailles britanniques, le groupe de "gipsy-celtic folk" 3 DAFT MONKEYS se compose de la bondissante Athene au violon fiddle, de son compagnon Tim à la guitare 12 cordes et au chant, de Lukas à la basse et aux choeurs, et de Richie aux percussions !!
Le groupe propose des mélodies folk celtiques classieuses enrichies d'influences venues des musiques du monde entier. La passion, l'intensité, et la pure joie de vivre qui transpire des chansons des 3 DAFT MONKEYS, mêlées à des rythmes dansants particulièrement contagieux, vous laisseront captivés, euphoriques, le souffle coupé ! Le besoin de danser à leurs concerts est tout simplement irrépressible.
A l'origine des 3 DAFT MONKEYS, Athene Roberts et Tim Ashton abordent la musique d'une manière originale et authentique, et leurs performances "live" débordantes d'énergie leur ont gagné le soutien d'un public fidèle qui a fait d'eux l'un des groupes les plus populaires de la scène festivalière britannique. Rejoints récemment par Lukas Drinkwater et Richie Mulryne à la basse et aux percussions, leurs shows ont encore gagné en dynamisme, tant sur les titres du dernier album "Of Stones And Bones" que sur les plus célèbres titres live de leurs cinq albums précédents.

Le groupe a creusé son sillon en marge du music-business par une approche artisanale et sensible, ce qui n'a pas empêché les "Trois Singes Débiles" (traduction littérale mais approximative de cette expression anglaise), de créer un énorme buzz sur la scène musicale britannique et européenne. Et ils seront en tournée en France avec Forget-Me-Not en 2014-2015 !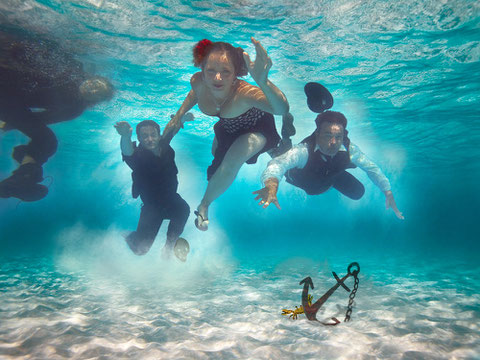 Richie Mulryne, Lukas Drinkwater, Athene Roberts, Tim Ashton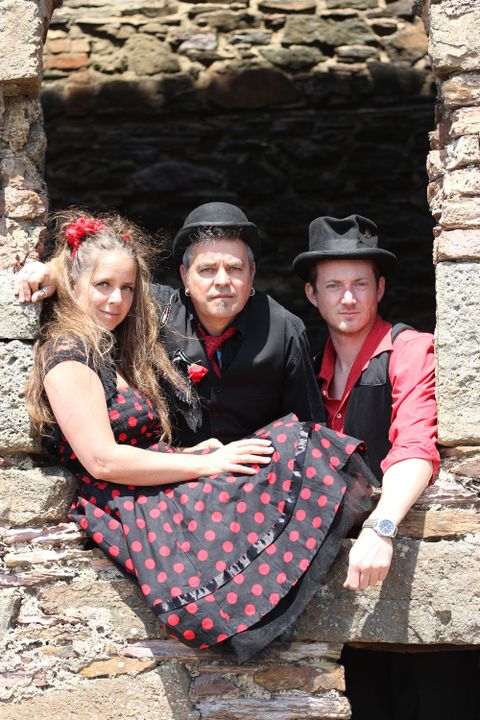 Athene Roberts, Tim Ashton, Lukas Drinkwater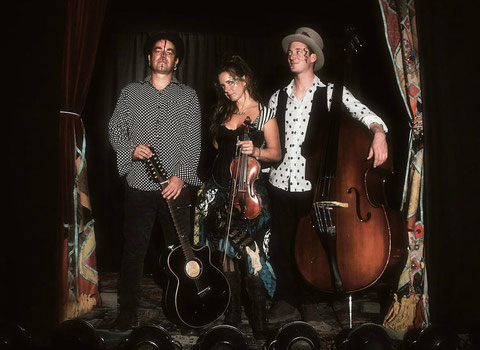 Tim Ashton, Athene Roberts, Lukas Drinkwater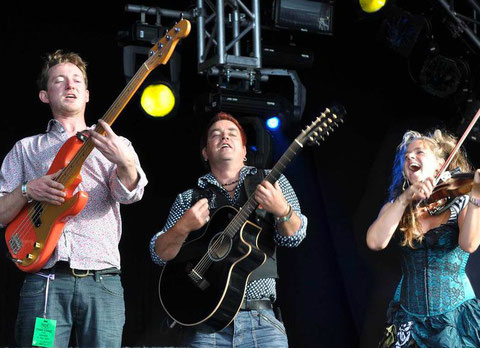 Lukas Drinkwater,Tim Ashton, Athene Roberts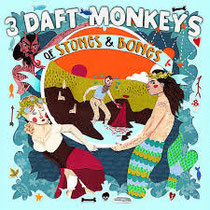 OF STONES AND BONES (2013)
Singles : "World On Its Head", "Sarah, The Devil And Jack"...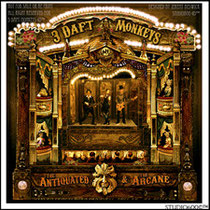 THE ANTIQUATED AND THE ARCANE (2010)
Singles : "Days Of The Dance", "Love Life"...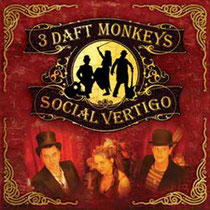 SOCIAL VERTIGO (2006)
Singles : "Astral Eyes", "Paranoid Big Brother"...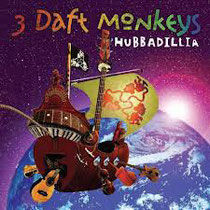 HUBBADILIA (2003)
Singles : "Astral Eyes", "Hey Listen"...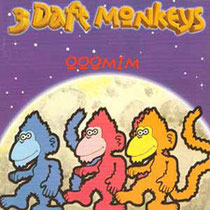 OOMIM (2000) by 3 DAFT MONKEYS
Singles : "Oomim"...
3 DAFT MONKEYS
2014-2015 TOURS